BIOSUPERFOOD is the most complete natrual supplement in the world:
Four unique species of super-algae chosen due to absolute premium properties.
More than 5,000 nutrients, every vitamin and mineral… in perfect dynamic balance.
BIOSUPERFOOD contains all essential micronutrients necessary for total wellness!
Grown indoors, protected from every type of pollution, in virgin mineral spring water.
Clinically proven to remediate metabolic, chemical, metallic and radioactive toxicity.
Feeds the brain, glands, organs… with everything required for optimal functioning.
BIOSUPERFOOD eliminates the possibility of trace nutrient and mineral deficiency.
Full micronutrition is the foundation of fitness, strength, energy, immunity, recovery.
The most efficient and economical means of ensuring complete supplementation.
Three formulations of the same four world's finest super-bio-algae in different ratios:
F1 gives mega-nutritional support for maintaining superb health and fitness. $50.00
F2 provides additional antioxidants to facilitate cellular detox and repair. $60.00
F3 is for super-immunity/ultra-detox to aid recovery from health challenges. $115.00
BIOPRERARATION F2 is larger granules suitable for pets and livestock. $35.00
(Pricing reflects the time and effort involved in individually growing each species.)
Click here for more detailed BIOSUPERFOOD information.
PLASMONIC ENERGY AMPLIFICATION DEVICES
 Simple installation. No wires or plumbing. Just set and forget…
Maintenance free. Never needs replacement. Huge accompanying benefits!
Plasmonics affects the background energy field for safer, more efficient environments:
Conserve Fuel: Accessorise later model computer-controlled petrol, diesel and gas engines for approximately 20% to 30% savings with the Car Kit and 30% to 40% with a Power Conditioner. Works in cars, trucks, boats, planes, trains, buses, ships…
Save Electricity: Cut your power bill by installing a Plasmonic Power Conditioner. Serves in electric vehicles, too.
Agricultural: Accelerate plant growth and increase heartiness, promote stock health, oxygenate biology, remediate toxic contamination…
Personal: Protect from bad EMFs; mobile phones, wi-fi, power lines, etc. Increase oxygen absorption, feel improved vitality and wellbeing…
Radiation Remediation: The most pressing issue facing humanity at this point in time is global nuclear contamination. When these simple devices are placed in buildings or at outside areas, EMFs safely settle down, and radioactive nuclear particles lose their deadliness. If you put one of these units on the ground, and walk in circles around it, you will be significantly cleansed of radiation. Special beds have been fitted with plates on one side and mirrors on the other that reflect the rays back and forth, so that when people with high levels of contamination spend hours or days just lying there, the hot particles cool down and leave their bodies, but then the mattresses must still be disposed of by hazmat, although the residual radioactive toxicity is neutralized. These fortunate people clear their radiation burdens. Plasmonic clinics could be set up worldwide, and outfitting the whole planet to make everywhere radiation-safe is now technically feasible. – For use anywhere on earth!
Plasmonics is the science of treating metallic surfaces (stainless steel in the case of these products) so as to optically reflect plasmons (the building blocks of energy and matter) in such a manner that the surrounding background energy field is better organised for more highly coherent functioning. This phenomenon results in smoother and safer manifestation of chemical, electrical and biological processes, resulting in; greater energy efficiency, longer service life of mechanical components, and increased metabolic activity such as; blood (or sap) circulation, oxygen absorption, nutrition utilisation, detoxification…
The beauty of this technology is that it quietly does its job merely by being placed in position. Once properly installed, it carries on working with no need for energy input,   resluting in subtle but powerful mechanical, electrical and environmental improvements.
PRODUCTS:
Medallion – An attractive polished stainless steel necklace laser-etched with the Plasmonic symbol for outstanding personal microwave/EMF/nuclear radiation protection. Noticeable physiological energization, increased oxygen absorption, promotes calmness and clarity…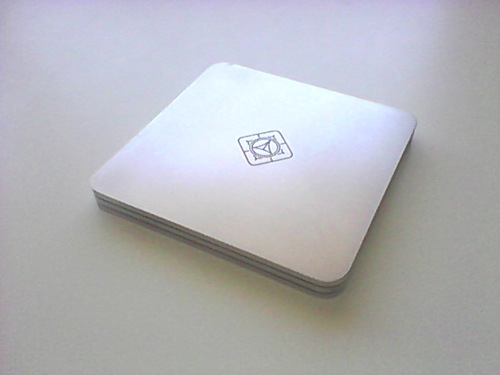 90mm Light Tower – Treat electronic equipment for safety and efficiency, increase plant growth, calm down buildings and areas, get moderate energy savings, promote immediate positive physiological effects…Wave the emblem side (treat every inch) at surfboards, boats, planes, etc to balance surface ions for less drag / more speed. Deal with health issues in the same way. Three layers of specially prepared Plasmonic stainless steel.
120mm Light Tower – Twice the amount of the same benefits as the 90mm Light Tower.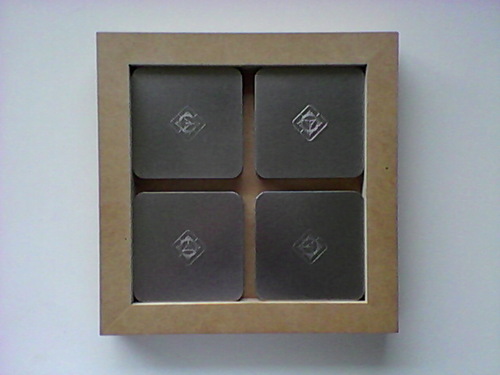 Car Kit – Four single layer 90mm Plasmonic plates in a frame. Produce 20% to 30% fuel savings on most cars and small trucks with modern computerised fuel injection. Less sophisticated vehicles will still improve somewhat.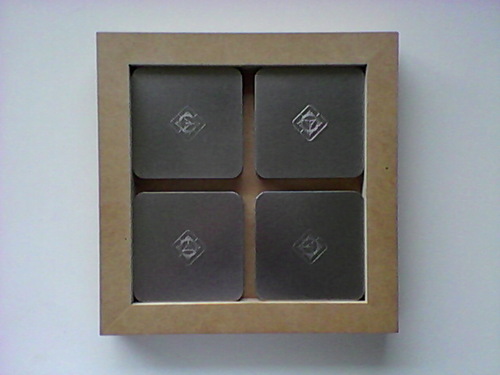 90mm Power Conditioner – Four 90mm Light Towers in a frame. For cars, utes, boats, homes, shops, gardens… 30% to 40% fuel savings and up to 50% reduction of electricity consumption, amplify plant growth, neutralize EMFs, nullify radioactive contamination, etc. Get health and state of mind benefits just from having the installation in your location.
120mm Power Conditioner – For trucks, vessels, apartment buildings, markets, workshops, paddocks, natural settings… The 4 x 120mm Light Towers model is a larger version of 4 x 90mm Light Towers and twice as powerful.
Larger Power Conditioners are quoted as per conditions for heavy equipment, ships, factories, farms, forestry, office buildings, hotels, stadiums… Huge installations can employ surrounding satellite Light Towers.
Prices include installation consultation, follow up, and 30 day buyback guarantee for undamaged Plasmonic products. (Excluding the Medallion, it being a wearable item not to be resold after usage.)
Although Plasmonics appears to be magical and miraculous, it's really just ongoing technical progress. Refining local EMF / biological / subquantum / consciousness environments is the current frontier of frequency modulation devices. Plasmonics is the product of decades of research and development into this simple and direct method of field organisation so as to smooth molecular and plasma interactions for efficiency and safety. These effects result in general improvement of various functions within reach of the powers of the Plasmonic installation, which can be personal, as in the case of wearing the Medallion, or vast, such as aboard large ships and in farming and forestry. With no need to connect Plasmonic devices and relatively simple installation parameters, such adaptability and a broad array of seriously needed applications make this cool technology one of the hottest scientific developments on the planet. — And the application that is most critically important at the moment is mitigation of nuclear radiation both in vivo and environmentally! Please contact us to learn more about further applications for this amazing technology.
Use BIOSUPERFOOD with PLASMONICS to detox from radiation contamination!
10/10 = Being 100%
We are delighted to provide BIOSUPERFOOD and PLASMONIC PRODUCTS at fair prices with timely delivery. Please remember to sign in before shopping. (If you're a new customer, sign up and put shipping information in your account address book.) More brilliant world-saving items are on the way soon from TEN TENTHS INTERNATIONAL…
Steve McDermott  steve@tentenths.biz  +61 451 535 480
Rod McDermott  rod@tentenths.biz  +61 404 878 196